Wilderness at the Smokies in Pigeon Forge, Tennessee has an indoor water park with a spectacular looking outside pool, too. We've driven by resort the a bazillion times. Each time my kids asked, "Can we go there?" Happily this time I was able to say "YES!" We left right after school on Friday for our fun weekend trip. My kids were excited to pack goggles and swimsuits even though it is too cold to swim here in Northeast Tennessee in October. The indoor water park was calling our names! My sister and niece joined us for this trip.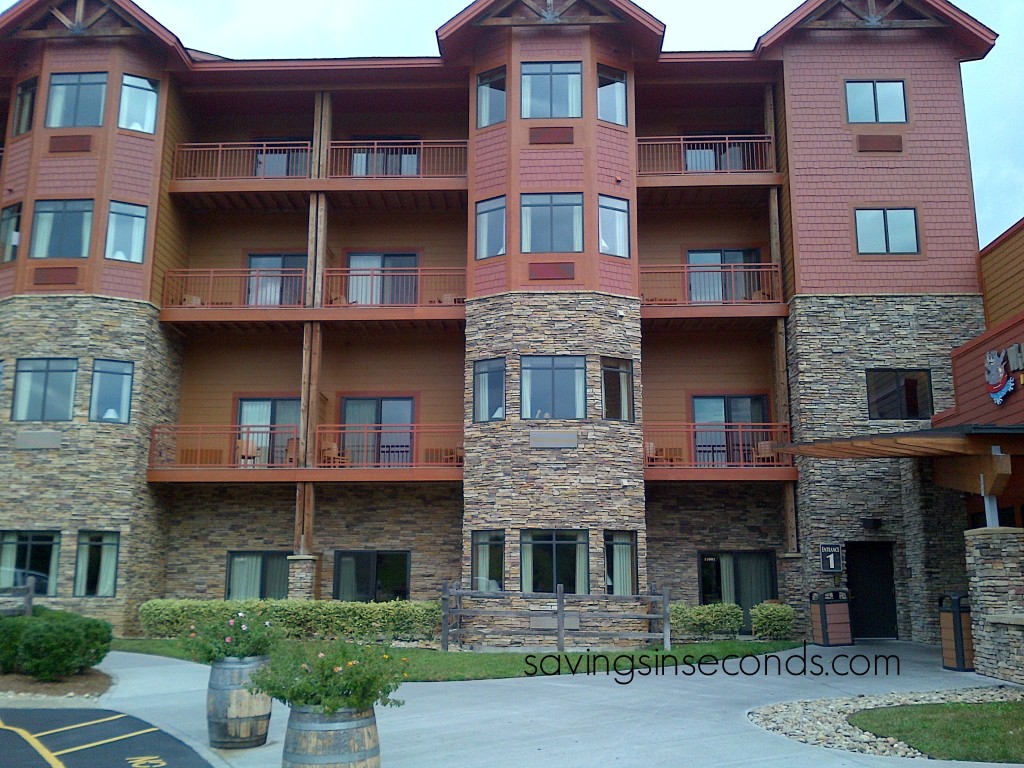 I called on the way there to find out which room we were staying in. Andrea, the customer service representative who helped me, was so friendly and informative. She told me we were in the main building. I'm so glad she said that because I didn't realize how enormous the Wilderness at the Smokies resort is!! It's so large that they have a shuttle to take guests from one building to another. The great part is that you're sure to find something to do in one of the buildings. We enjoyed our building, River Lodge, and were situated right above the water park area near Entrance 1. Our room was so very spacious. It's generously sized for a larger family. We really liked how the rooms are naturally partitioned so that there are separate sleeping areas yet still connected. The balcony was another nice feature. Our kids enjoyed getting fresh air. We had a problem with the balcony sliding door not locking; it was promptly repaired when I called about it. We had two sleeping areas separated by a wall. One area had a queen sized bed and a twin sized sofa bed. The sofa bed wasn't all that comfortable and the kids chose not to sleep on it. The other sleeping area had another queen sized bed with a loft-style twin bunk above it. Of course, this was the coveted sleeping spot. The kids took turns sleeping up there.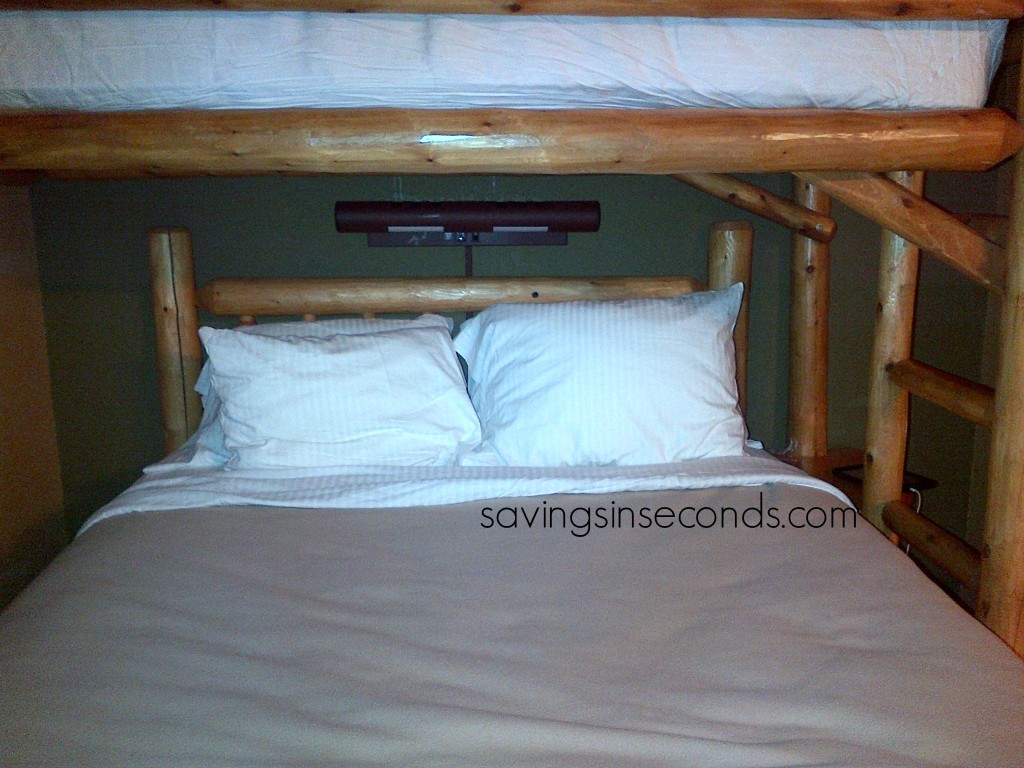 The parking was so convenient even though it's a large resort. I like how the gift shops and snack areas are spread out throughout the building so that all guests can take advantage of the amenities without having to traipse through the entire resort.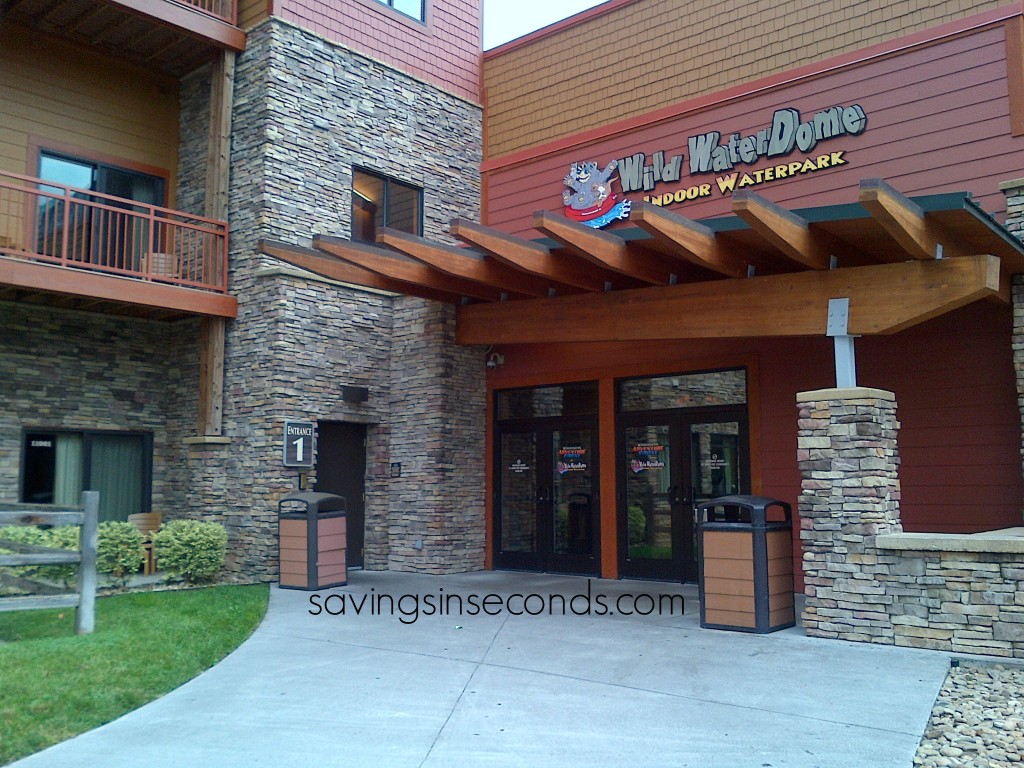 We enjoyed several meals at the Thirsty Miner full-service restaurant. Our favorite was the breakfast buffet; it had everything we could want for the morning meal. The fruit was so fresh that I went back for seconds of that. Yes, I actually chose cantaloupe over pancakes. The kids enjoyed hash browns, pancakes, waffles, fried bologna (YUM! I never see that on a buffet!), donuts, oatmeal, and more. Ourserver
, Lisa, was so helpful and thoughtful. She gave us mommies to-go cups which sustained us for the rest of the morning. Thanks, Lisa!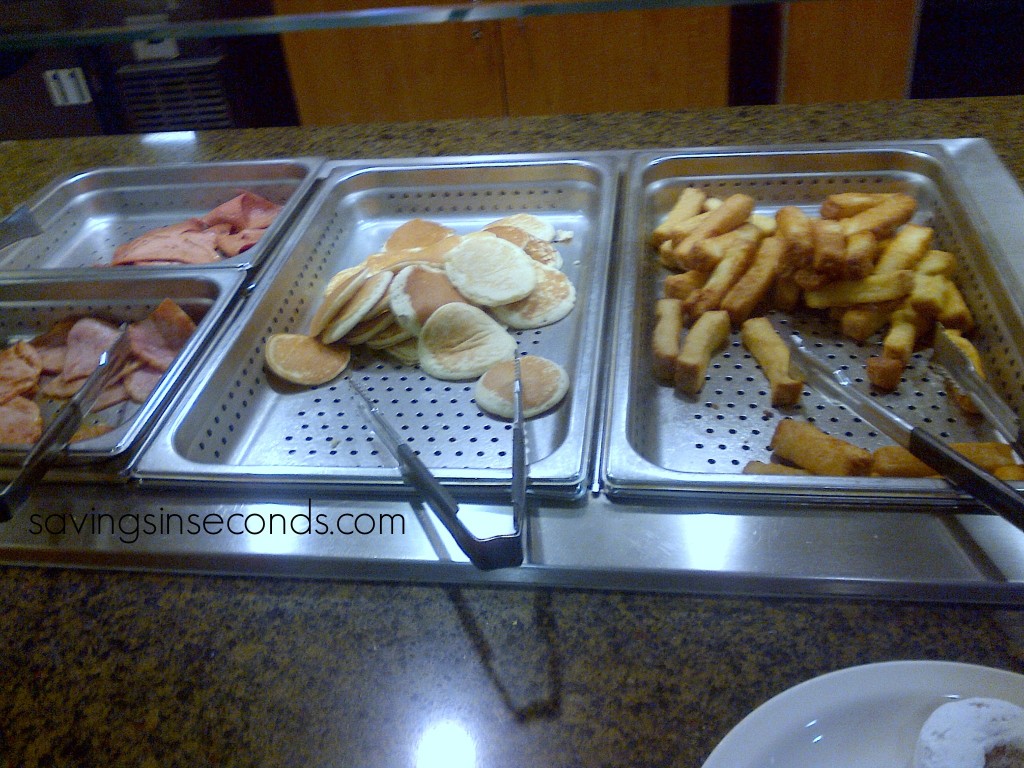 If you want to save some money, you can also hit the little convenience store near the lobby area. They have fresh baked goods and Krispy Kreme donuts. One morning purchased some breakfast items there and ate them at a table to the back of the lobby. We discovered the movie rental
area too. I had a cinnamon bun (the clerk warmed it in the microwave for me) and it was divine. This would be perfect for a to-go breakfast before you hit one of the local attractions.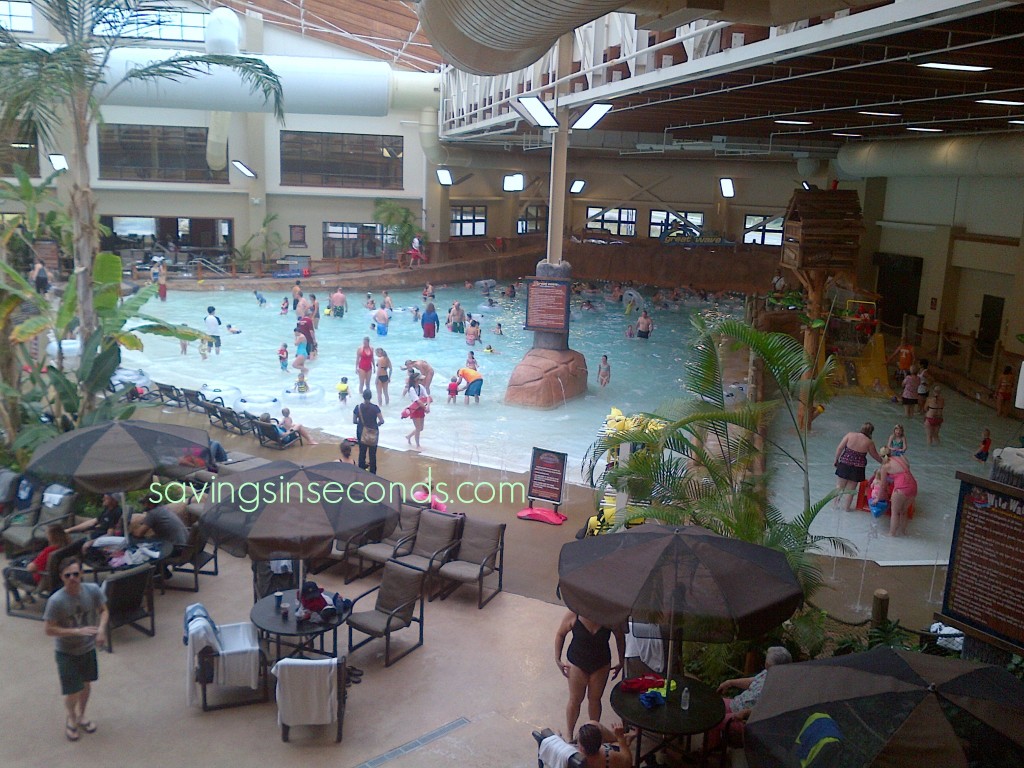 The water park was, of course, my kids' favorite part of our stay. There are so many water slides available that it kept the trip interesting. We visited the pool area at least four times during our trip and my kids were still asking for more. In fact, when given the choice to do anything else, they always chose the pool! Even though my kids are different ages, both were satisfied with different areas of the pool. My daughter loved the water slide (Storm Chaser was her favorite) and the wave pool. My son liked the treehouse. I liked the seating arrangements and the way that I could watch several areas at once, making sure my kids were well supervised. The lifeguards were extremely attentive. In fact, when the waves started in the wave pool, I noticed that all of the lifeguards stood up so they could better monitor the water. I appreciated that they kept such a careful eye on the little ones. Another feature that struck me as interesting is how clean the pool area was. If you've been to a public pool, you know how it can get downright disgusting with all the people leaving their trash around. There were workers cleaning up all of the time to make sure that the cleanliness was maintained. If you dislike heading back to your air-conditioned hotel
room in a wet swimsuit, you can dry off in the Body Dryer before you leave. It is totally worth the $4!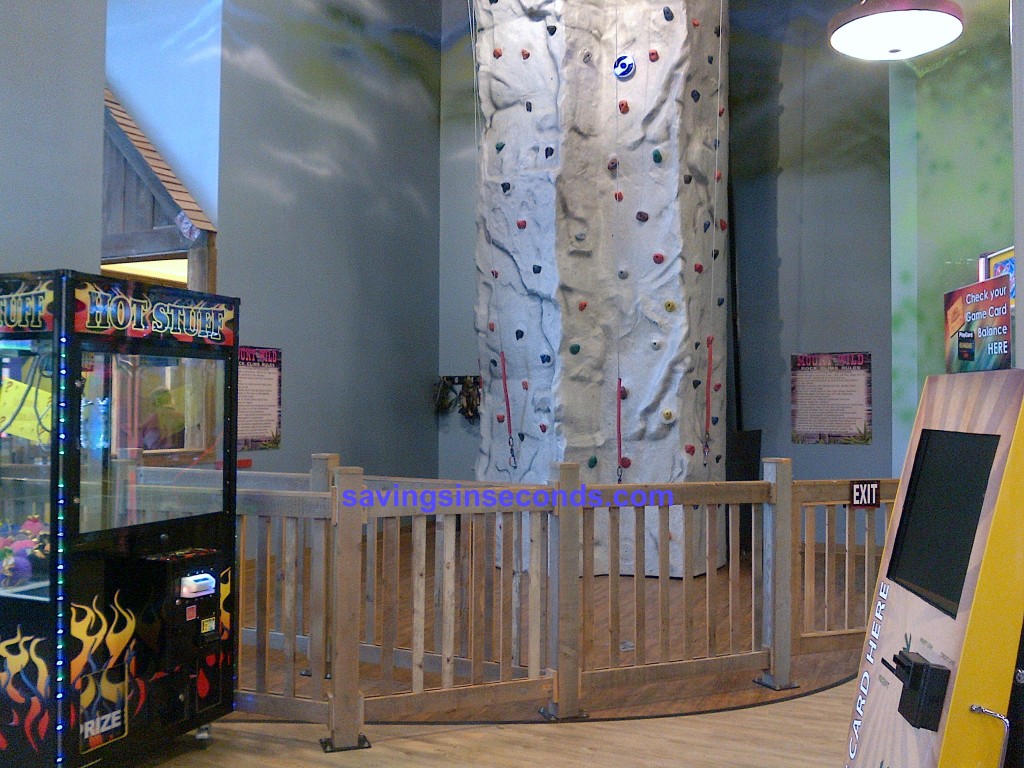 We had a day pass to visit the Adventure Forest, which is located near the pool area. If you've been to Fun Expedition or Chuck E. Cheese, this is somewhat similar. There are arcade games, smaller attractions like mini golf and a climbing wall, then bigger thrills like a ropes course and laser tag. We enjoyed this but my children would have preferred to spend that time swimming. This would be good to save for a day when you're kind of burned out on the pool, or if you just have a few minutes to kill before heading out of the building.
I loved the family appeal of the resort. Even though it has a convention center area for business conferences, the guests I saw seemed to be families on vacation. There were so many daddies swimming with their kids. It brought a smile to my face! This is definitely someplace we will visit again on a future trip. My kids are already asking when we can return. In the future, we'll make sure we plan for an entire day in the pool because I know my children will want that!